Mental Health Friendly Employers Matter
Mental Health Resource Library
In total, poor mental health was estimated to cost the world economy approximately $2·5 trillion per year in poor health and reduced productivity in 2010, a cost projected to rise to $6 trillion by 2030
Welcome to our dedicated resource page – a carefully curated hub where you can find an extensive collection of links to low-cost and free mental health resources. In our pursuit to champion mental wellbeing for all, we have gathered an assortment of tools and services that cater to a diverse range of needs.
Resource Highlights:
Free Mental Health Assessments: Navigate through a selection of assessments that are designed to help you gauge your mental health status. These assessments, available at no cost, offer insightful feedback to help you understand your mental wellbeing better.
Self-Paced Therapy Services: Discover a variety of self-paced therapy services that allow you to take control of your mental health journey. These services offer flexibility, enabling you to work on your mental wellbeing at your own pace, with resources that cater to different therapy styles and preferences.
Community Forums and Support Groups: Connect with others who share similar experiences through our community forums and support groups. These platforms provide a safe space to share your journey, learn from others, and find the support you need.
Expert-Led Webinars and Workshops: Stay tuned for our series of webinars and workshops led by industry experts. These sessions aim to equip you with the knowledge and skills to manage your mental health effectively.
We understand that mental health is a vital aspect of overall wellbeing, and through this resource page, we aim to make mental health support accessible to everyone. We invite you to explore these resources and take a proactive step in nurturing your mental health because your mental wellbeing matters profoundly to us.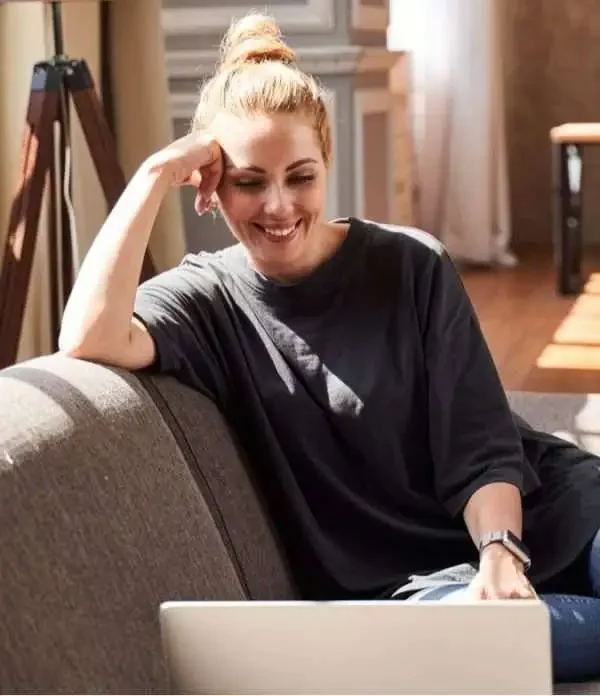 Our Library is Growing
We are still in the process of developing our resource library and it is constantly growing.
Crisis Lines and Free Resources to have someone to talk with in times of need
Suicide Prevention Line
24/7 Hotline 988 Suicide and Crisis Lifeline
Call or Text 988 or go to the website to chat https://988lifeline.org/
Can Call, Text, Chat
100% Free
Crisis Text Line
Designed to immediately respond to people who are having a mental health crisis.
To use this free service, you just need to text "HOME" to 741741 from anywhere in the United States. You'll then receive two automated responses that will invite you to a secure online platform where a live, trained counselor will talk with you. If you're uncomfortable with texting, you can also message them on WhatsApp.
100% Free
RAINN Sexual Assault Hotline and Online Chat
RAINN is the nation's largest anti-sexual violence organization. RAINN created and operates the National Sexual Assault Hotline in partnership with more than 1,000 local sexual assault service providers across the country.
If you or someone you know has been sexually assaulted, help is available.
https://hotline.rainn.org/online
Telephone hotline: 800-656-HOPE (4673)
100% Free
Support Group 1 and 6
1 in 6 Online Support Group for Men who were sexually abused or assaulted.
Confidential, Anonymous, and Facilitated by a Counselor
https://supportgroup.1in6.org/
100% Free
Safe Line
DoD Safe Helpline: a service for members of the U.S. military and their families, operated by RAINN for the Department of Defense.
https://safehelpline.org/
Telephone hotline: 877.995.5247
100% Free
Buddy Help
https://buddyhelp.org/#features-02-425051
Free emotional support for those moments when you just need somebody to talk to.
100% Free
What is The Connection Between Depression and Drug Addiction?
7 Cups
7 Cups
Will provide a listener 24/7 100% Free
https://www.7cups.com/
Free Online Therapy 24/7
Talk to someone for free (free option is not a licensed therapist)
https://freeonlinetherapy.org/
How to Find Low-Cost/Affordable Therapy with or without insurance:
7 Cups
Low Cost Counseling/Therapy
$150/Month
https://www.7cups.com/
May also find therapy if you have state insurance/medicaid or medicare through Community Mental Health – Use a search engine like Google and look up the county where you live and community mental health – there should be crisis lines and information on getting started.
Psychology Today
Psychology Today
https://www.psychologytoday.com/us filter by your insurance, or select sliding scale or rates, as well as many other filters to find a therapist or psychiatrist who fits your needs.
Therapy Den
https://www.therapyden.com/ filter by your insurance, or select sliding scale or rates, as well as many other filters to find a therapist or psychiatrist who fits your needs.
Open Path
For those without insurance, including Medicaid
"Open Path Psychotherapy Collective is a 501(c)3 nonprofit organization that provides people in need with access to transformative and affordable mental and holistic health care. We envision a just, compassionate world where all people can easily access the care they need to thrive."
One time fee of $65 locks you into a network of therapists that discount their rates for your membership. Typically, you will pay between $40 and $70 per session.
https://openpathcollective.org
Free Book to Improve Your Whole Self
How to Get More from Life
Getting more from life, to me, isn't a specific action or a 12-step plan. It's a philosophy that is always geared towards improvement. It's about never being satisfied with the status quo, and having an insatiable hunger to improve the quality of your life and the quality of the things you achieve in it
Free Courses to Improve Your Whole Self
Balanced Lifestyle: Maintain a Healthy Balance
Learn The Joy Of Imperfection
Therapy Services Self Paced, Apps, Games
Bliss Free Online Therapy for Depression
Bliss is an 8 session interactive therapy program for depression that you complete on your own.
The program is based on psychotherapy treatment called cognitive behavioural therapy or CBT for short. CBT has been shown to be effective treatment for depression. The program is designed to teach you techniques that have been shown to be effective at improving your mood and mental health.
https://cimhs.com/bliss-free-online-therapy-for-depression.html?correlationId=d0ff806a-fca2-4f39-9ae2-33a2b2f73d4c
Stress Center App
15 Week Selfpaced Therapy
Our program has been adapted to modern life with mobile versions. This app provides the complete program in a paperless form, along with new features including:
https://stresscenter.com/pages/find-the-stresscenter-app
Habitica
Habitica is a free habit and productivity app that treats your real life like a game. Habitica can help you achieve your goals to become healthy and happy.
https://habitica.com/
EndeavorOTC
EndeavorOTC is a video game app clinically designed to treat and improve ADHD symptoms for adults, anytime, anywhere.
https://www.endeavorotc.com/
Cost is covered by most insurance
Free Mental Health Assessment
Mental Health America
Online screening is one of the quickest and easiest ways to determine whether you are experiencing symptoms of a mental health condition. Mental health conditions, such as depression or anxiety, are real, common and treatable. And recovery is possible. https://screening.mhanational.org/screening-tools/
TalkSpace
Short online mental health screening tests will help you determine if you should seek help from a licensed mental health professional to address mental health issues.
https://www.talkspace.com/assessments
Calmery Tests
https://calmerry.com/tests/
free online tests and quizzes will help you assess your well-being and determine if you should seek help from a mental health professional. Each test will take not more than 5 minutes complete. Instant results.
Med Vidi
Not knowing about your mental health can be worrying and tiring.
Take action today by completing a 5-minute online mental illness test. Know more about your state!
https://medvidi.com/services/online-assessment/