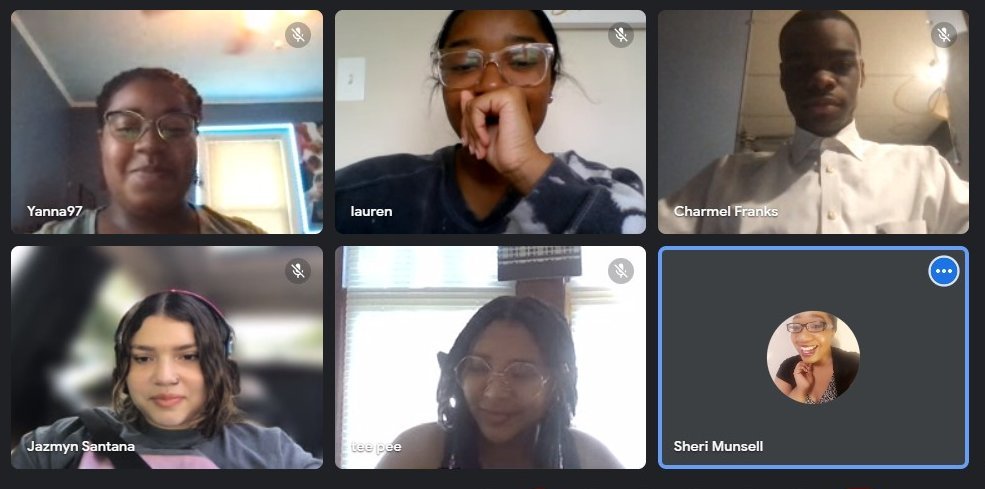 Over a transformative six-week period, the Hope Gain Center of West Michigan had the honor of employing ten bright and enthusiastic youths remotely through the GROW1000 program, a pioneering initiative spearheaded by the city of Grand Rapids to foster youth employment.
From the very outset, the program set out to provide a rich learning experience for the participants. Over the course of three days per week, these young individuals were immersed in the dynamic world of a nonprofit organization. Through hands-on training and mentorship, they delved into various aspects of nonprofit work, gaining a profound understanding of its operations and impact on the community.
The scope of their responsibilities was diverse and thoughtfully curated to offer them a well-rounded experience. Among the key tasks, they took on graphic design projects, honing their creativity and visual communication skills. Additionally, they delved into the intricacies of grant research, mastering the art of sourcing and evaluating potential funding opportunities.
Furthermore, the participants were entrusted with the vital task of blog creation, where they discovered the power of storytelling to advocate for social causes close to their hearts. This not only allowed them to refine their writing abilities but also encouraged them to embrace their roles as advocates for positive change.
The pinnacle of the program was the undertaking of a challenging endeavor – crafting a 10,000-dollar grant proposal. Through this comprehensive project, the youths were introduced to the core components of a successful grant proposal, including the development of an Executive Summary, Need Statement, Goals and Objectives, Program Description, Budget, and Evaluation Plan. This practical exercise equipped them with the tools needed to articulate their ideas and visions effectively.
Throughout the program's duration, the participants' enthusiasm was palpable, as they actively engaged in their daily work assignments. Their commitment to learning and personal growth was remarkable, as they approached each task with determination and dedication.
The Hope Gain Center of West Michigan extends its heartfelt gratitude to the city of Grand Rapids for pioneering this innovative program. Through the GROW1000 initiative, these young individuals have been given the invaluable opportunity to not only gain practical skills and knowledge but also to foster a deep sense of empowerment and purpose. This investment in their development promises a brighter future for West Michigan, as these aspiring leaders continue to make a positive impact on their community and beyond.